Wedding Story of Emily & Nick
Wedding Photographer Cozumel
Looking for wedding photographer in Cozumel?
Welcome to the destination wedding story of Nick & Emily on island of Cozumel. As a wedding photographers in Cozumel, we had the privilege of capturing the extraordinary moments that unfolded on their special day. Please take a look of this beautiful wedding story.
To commence, Emily's day started with her bridesmaids, delightfully enjoying a relaxed and fun time on the pier. Together, they soaked in the tranquil atmosphere, cherishing these precious moments.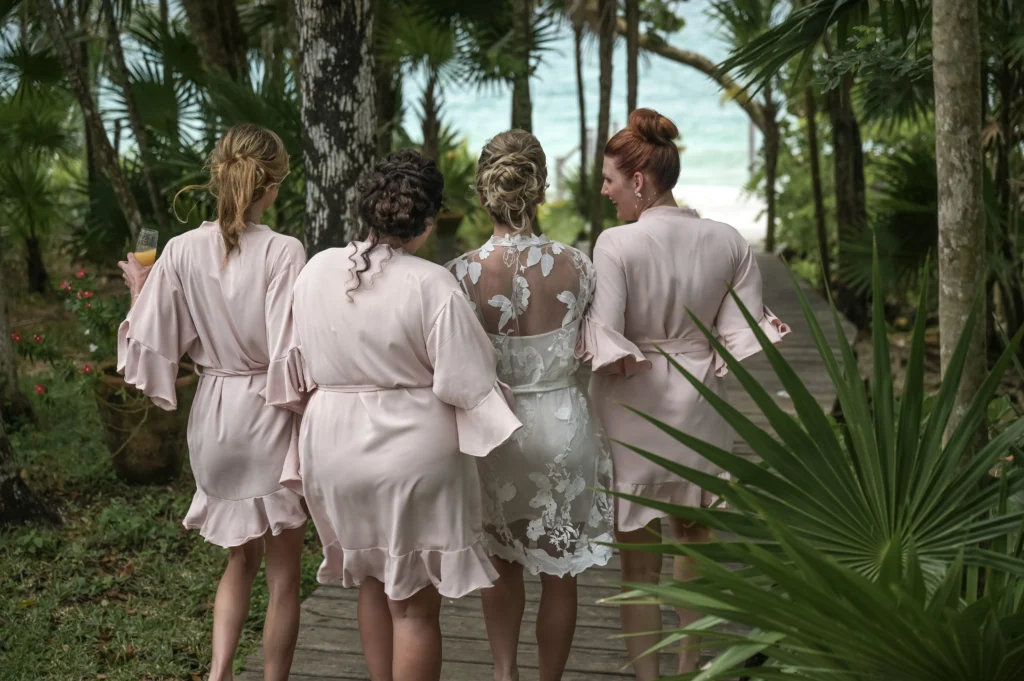 Meanwhile, in another part of the venue, Emily shared heartfelt gifts with her parents, expressing love and gratitude. Nick, with his groomsmen around him, radiated calm and eagerly awaited the start of the wedding. As the moment arrived, Emily gracefully walked with her father down the beautiful path to the pier where Nick awaited. On the pier, amid breathtaking views, Emily and Nick exchanged heartfelt vows, overflowing with love and emotion. 
With my camera in hand, I captured the essence of their love, while shedding tears of joy. Each click of the shutter immortalized their profound connection.
The beautiful Villa Eden, nestled by the serene beach, served as the idyllic setting for their joyous celebration. With loved ones surrounding them, Emily and Nick joyfully celebrated their love, forging unforgettable, cherished memories.
Through our photographs, we invite you to relive the magic, feel the emotions, and bear witness to the beginning of this extraordinary journey. Join us in commemorating their love and wishing them a future filled with endless happiness and treasured moments shared with loved ones.
Tips that will help you make more informed decisions when planning your Wedding.
Questions to Ask Your Wedding Photographer Before Booking
28 Questions to Ask a Wedding
planner
The Ultimate Guide to Hiring a Destination Wedding Photographer
Love is a Story, lets capture yours!
POGA STUDIOS © 2023 ALL RIGHTS RESERVED